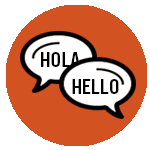 JAVIER: Well, over there is the department of government and sociology, which is next to the library. ELENA: Yes. Government? JAVIER: Government is what we call political science. ELENA: Okay. JAVIER: And then, here we have the baseball field, which is also the field for American football in the fall. And that hill over there, do you see it? ELENA: Yes. JAVIER: It is very popular among the students. There is when in summer they go to sunbathe, to listen to music, and in winter they slide on the snow. ELENA: That's fun! And where do students live? JAVIER: They live in student dorms, like that one you see there. Do you see it? ELENA: Yes, I see it. And that over there, what is it? An observatory? JAVIER: Yes, it's an astronomical observatory. If it interests you, we can visit it. ELENA: Nice. Yes, I'd like that. And that building that looks like a castle, what is it? JAVIER: I don't know. I don't know it. But the one next to it, that's the student center. ELENA: That's where the store is, right? JAVIER: Yes. Well, the store is there, but also the main cafeteria, a small café, the students' dinning hall, there is a box office where they sell tickets…there is even a post office. ELENA: Wow. So many things! JAVIER: Shall we? ELENA: Yes, let's
 Comprensión de la escena
 Temas de estudio
 Notas culturales
Favorite sports in the Hispanic world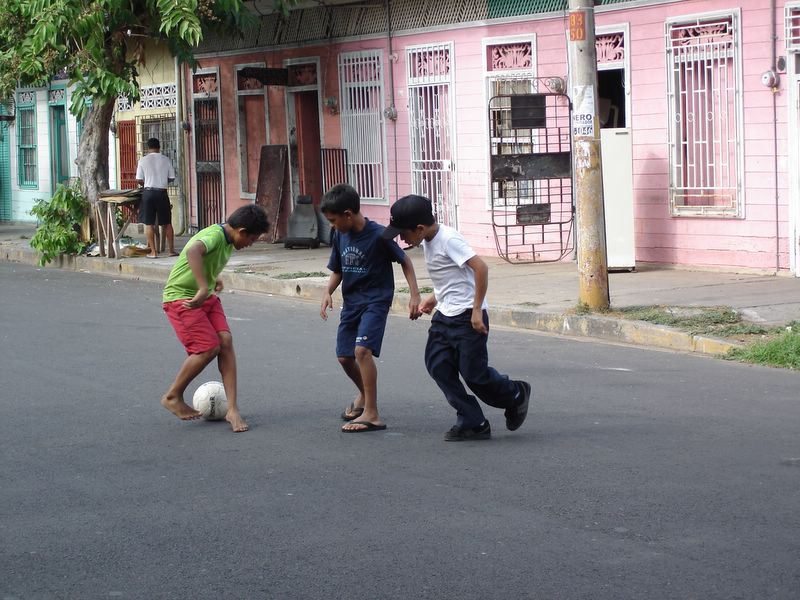 El fútbol or futbol is undoubtedly el deporte rey (the king of the sports) among Spanish-speaking countries. There are world-famous clubs, like Real Madrid, Barcelona and River Plate, and world-cup winning national teams, like Argentina, Spain and Uruguay.
But a few countries around the Caribbean are also major baseball fan and talent producers, such as Dominican Republic, Puerto Rico, Venezuela, Mexico and Cuba. Major League Baseball in the US has players from these countries regularly on their rosters.
The third major sport is basketball, with a sizeable following  in several countries, most notably Spain and Argentina, whose national teams are very highly ranked internationally.
And of course there are other sports where you see major Spanish-speaking athletes excel —el tenis, el ciclismo, el waterpolo, el polo, etc.
By Rodrigo Morales Corrales Rodtico21 [CC BY-SA 2.0 (http://creativecommons.org/licenses/by-sa/2.0)], via Wikimedia Commons/wiki/File:UNMSM_Casona_de_San_Marcos_y_Parque_Universitario.jpg)
 Lectura auténtica
El Observatorio de Arecibo, Puerto Rico
El Observatorio de Arecibo es el radiotelescopio más grande del mundo. Es utilizado por astrónomos para estudiar el espacio. Para llegar a las facilidades del observatorio tendrás que subir una cuesta a pie de algunos 10 minutos, ve cómodo. En la entrada hay una exhibición de descubrimientos de astronomía. Allí podrás realizar experimentos que te ayudarán a entender principios astronómicos. Hay un auditorio que presenta una película de 20 minutos sobre las labores que se realizan allí. Al terminar la película verás al radiotelescopio en acción. El horario es de 9:00 a.m. a 4:00 p.m. de miércoles a domingo, excepto en temporada alta (junio 1 – julio 31 y diciembre 15 – enero 15) que abre de lunes a domingo. El observatorio tiene un costo de admisión de $10 por adulto y $6 por niño.
Categorías que este lugar pertenece: Miradores, Museos, Lugares Históricos
Como llegar, presione aquí o ver en Google Maps 18.34554,-66.75357
Dir: Arecibo, PR
End St 625
Tel: 787-878-2612
www.naic.edu
Text and image from http://www.zeepuertorico.com/lugar/el-observatorio-de-arecibo.aspx